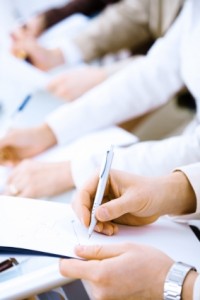 I've been missing my old writing group.
We met several years ago, in Cris Beam's From Pitch to Publish Class at New School. For at least a year, the four of us workshopped each others' pieces, shared contacts, suggested paying markets, and basically gave each other the kicks in the ass we needed.
Eventually, life got busy. One of us moved to Brooklyn. One of us moved abroad. One of us had a baby. And I kept getting promoted at work, a development that forced me to travel more often on business.
I'd love to start a new group. But how? And who?