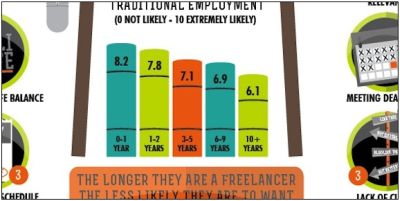 In viewing an infographic developed by JESS3 that aims to give readers a peek inside the mind of freelancers, I was completely unsurprised to learn that "lack of clear direction / path" is one of the top three things that keeps freelancers up at night.
I can certainly relate. I've recently been engulfed in my own period of ennui. Though I've been working on many different things, I've been feeling a bit ambivalent about it all. As I asked my husband just the other day, "What the hell am I even working toward!?"
(I also suggested that I might do better as a housewife, but Michael just rolled his eyes and told me I'd snap out of it soon.)
Part of this is probably due to stress over unsuccessful IUI treatments, the continuing short sale process, and the up-in-the-air status of my book.
But could it also be that –Â gasp! — I'm just doing too much? [Read more…]