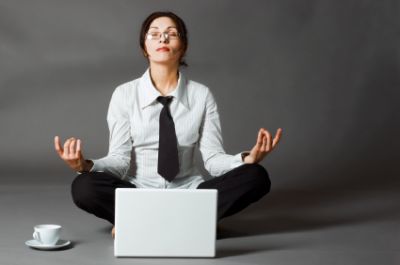 I don't want to presume too much about you, dear readers, but I've noticed a pattern among the fellow freelancers/entrepreneurs I've had the pleasure of engaging with over the past few years:
Much like me, the majority of them are introverts.
It makes perfect sense.
Instead of feeling the pressure to perform at business meetings, freelancers can allow themselves the time to absorb communications from clients, mull things over, and then respond. Instead of feeling guilty for turning down lunch invites — worried that others will think them a weirdo or a snob — freelancers can spend lunch hours with their cats, scheduling social outings only when they feel up to them. And instead of working the typical 9 to 5, feeling obligated to stick to corporate work hours despite feeling burnt out, freelancers have the ability to work at their own pace, scheduling in book breaks, walks, or yoga as a means of recharging. It's no wonder that introverts everywhere are flocking to freelancedom and entrepreneurship.
What's sad is that many introverts still feel the need to apologize for their introversion. In Introvert Power, Laurie Helgoe writes that many introverts "… see extroversion as a bar that he or she can never quite reach." I know the feeling. I've long cursed my tendencies toward introversion and social anxiety, and I admire those who can work a room like nobody's business… and have a blast doing so. The thing is, being an introvert has its own benefits.
Introvert Power wasn't written for freelancers or entrepreneurs, and it wasn't written for writers. I recommend it anyway, because I found to be very affirming. That and I found that its lessons can easily be applied to the freelance life. How?