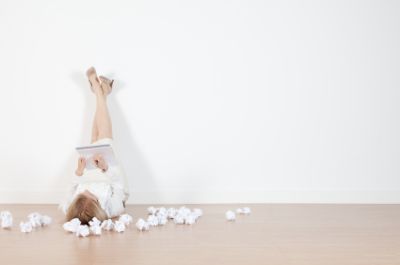 Last week, I headed over to my local library to sit in on a meeting of the Toastmasters Club. When we went around the room to introduce ourselves, I admitted that I was on a panel at a major conference that coming weekend, that public speaking terrified me, and that I was hoping to pick up some pointers.
So when it came time for impromptu, two-minute presentations, the master of ceremonies (the Toast Master?) asked me to take the first shot and talk about the presentation I was preparing for.
Fantastic.
I got up there and babbled incoherently for just under two minutes about ASJA, sex writing, the book I was working on, and promotional plans. It wasn't terrible. But it was definitely unfocused, and I was obviously nervous.
(A few presentations later, a guy with fantastic biceps opened up his presentation by saying that my presentation was his favorite. But I'm pretty sure it's because no one expects to come to the public library, attend a Toastmasters Club meeting, and hear somebody talk about sex.)
ANYway. At the end of the meeting, I received some more constructive feedback from the person tasked with analyzing each mini-speech, and one thing he said stuck out to me. "People tend to use filler words (stuff like uh and um) in the same way they clear their throat," he said. "You feel unprepared, so you fill in those words while you gather your thoughts."
It struck me then that my tendency toward extreme procrastination is much the same thing. [Read more…]